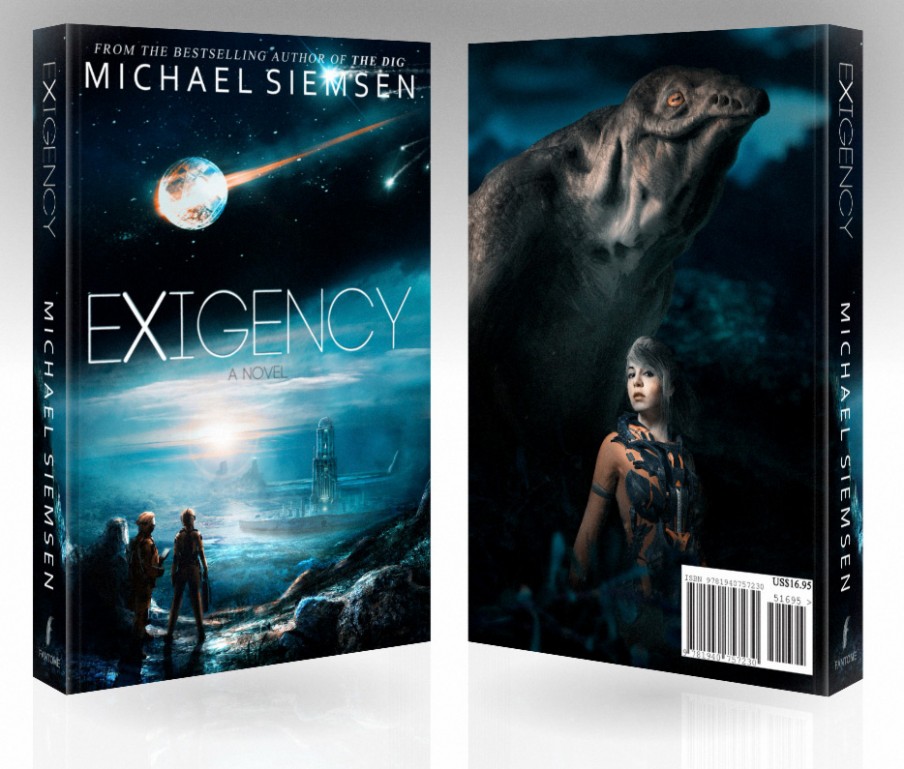 Exigency 2nd Edition paperbacks are here, and Goodreads is giving them away for free.
That sweet sweet new Exigency cover can finally be ogled and caressed in real life, and Goodreads is giving away two of them.
Winners will receive an autographed trade paperback (that's the big, full-sized kind of paperback, if you weren't aware; those little ones they used to sell on the spinny racks are called "mass market paperbacks"), as well as a free e-book copy in their preferred format (Kindle or ePub).
You can enter through the Giveaways page (where the current giveaways always live), or save yourself a click and do the exact same thing right here: