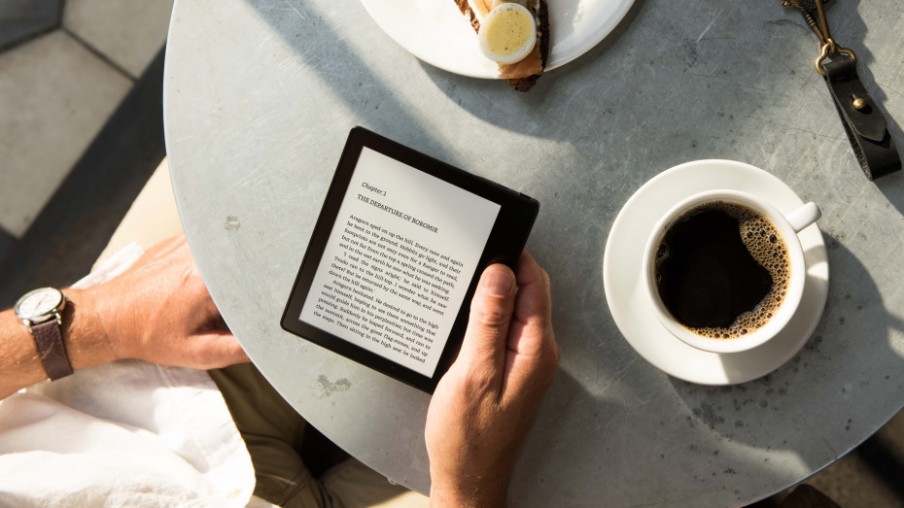 The Kindle Oasis is here (to take all that $$$ you didn't know what to do with)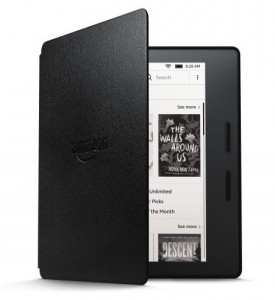 Amazon has officially announced a brand new addition to their e-reader line – Kindle Oasis – and I'm still trying to wrap my head around it.
The Kindle Oasis usurps the Kindle Voyage's position as top dog among Amazon's e-ink readers. When news of an imminent flagship leaked, I'd assumed it would replace the (beautiful) Voyage, which would be demoted to the $119 position of the Paperwhite – either being merged with the latter, or pushing it down to the base model spot of the regular, unlit Kindle. But no…
Amazon has decided to introduce a new price point for the Kindle Oasis, its "base model" coming in at a dizzying $289.99 (with Special Offers, no 3G). Adding on the "free" 3G – meaning, no recurring cellular service charges – and killing the ads takes you up to $379.99. Or is this a new price point…?
When the original Kindle was released in 2007, it cost $399. The Kindle 2 came out in 2009 at $359, subsequently lowered to $299 five months later, and further sinking to $259 three months after that. Summer 2010 saw the 3rd generation – the Kindle Keyboard – debut at a base price of $139 (less than a year later, Amazon announced that ebooks were, for the first time, outselling their paper counterparts). e-Readers had reached mainstream pricing, and e-books, in turn, had become a mainstream format.
"And here lies our explanation for the throwback-seeming price of the Kindle Oasis…"
Every Kindle released in the six years since the "Keyboard" has been attainable at a sub-$200 price point. Only the Voyage has models that voyage beyond this magic number – the ad-free version drifting to $219, 3G to $269, and ad-free 3G for … what's that? $289.99?
Here lies our explanation for the throwback-seeming price of the Oasis: apparently, people actually bought the top version of the Voyage. A lot of people, it would appear. And how many of those big-spenders also bought a case to protect that sweet new gadget, spending $30 – $80 more for it? And there's your case (get it?) for a $350-range e-reader.
So what is it about the Kindle Oasis that's sooo premium that Amazon thinks more than a few people will find it compelling enough to justify $300 bucks? Or even (gulp) the $380 that no one has had to spend on a standalone e-reader since 2007? Sure, the thing's pretty, light, new, and all that, but where does it truly distinguish itself as the Bentley of digital reading devices?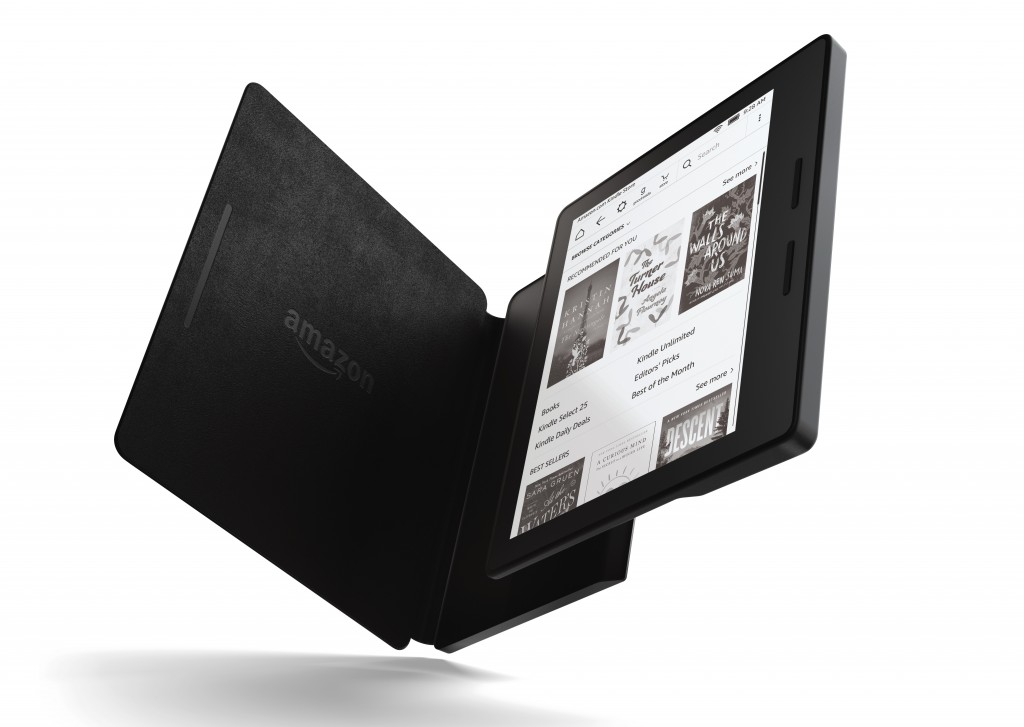 Let's see:
Physical page turn buttons – You hear about this all the time. Many, if not most, Kindlers want their goddamn buttons back. But do they three-hundred-dollars-want them?
Even longer battery life (via the included charging case)
Ye olde thinner/lighter feature
Even better screen lighting than the already great Paperwhite and Voyage
Comes with a case
Luxury/exclusivity  (oh, and of course there's the shallow douche appeal: "Oh, hey girl. I must look odd, sitting here in this bar reading Atlas Shrugged on my Kindle Oasis. It's just that I'm quite wealthy and super smart. Shall we do sex?")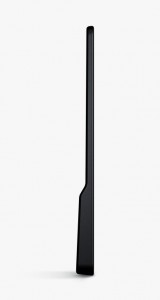 For me, there's really no feature I'd consider "missing" from the Paperwhite or Voyage. The Voyage's screen is truly a thing of beauty, but after a few nights trying out the squeeze-to-turn-pages thing, I realized that it just enflamed my carpal tunnels, so I pretty much use it as I did the Paperwhite, with light screen taps. That screen, though…
Today, I couldn't justify the expense of a <$200 ereader no matter what features were added, but I'll say what might inspire me and others to replace what we have for a new $199 e-reader:
Everything we have now, plus:
A cleaner, better, instant-response interface (like the Kindle App on iPad/iPhone)
Color e-ink display
Waterproof (I believe this alone would've actually sold many readers on the Oasis, even at its silly current price)
Good built-in speakers for Audible narration.
In short, should you buy a Kindle Oasis? If you currently own a yacht, absolutely.
No matter what, I always enjoy seeing new devices from Amazon. Though I'd prefer their Lab126 folks get back to making my smart home dreams a reality with Alexa and the Echo. (to be continued…)