A Demon's Story Omnibus
Frederick and Samuel are entities with two very different approaches to immortality.
A Demon's Story Omnibus: Books 1 and 2 of the acclaimed, award winning series, A Demon's Story, now joined in a single Omnibus Edition.
BOOK 1 – FREDERICK (A Warm Place to Call Home), 18+ Adult Content:
Frederick is a demon living life to the fullest…except, it's other people's lives.
"A well-spun, engaging…supernatural tale…with a devilishly ambiguous ending."
Kirkus Reviews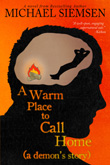 His name's Frederick, he takes over bodies, and he doesn't give a [poop] what you think of him, or so he claims. For every boast of his unforgivable acts, redeeming qualities never seem too far behind.
Frederick's a loner (he's the only demon he's ever met), and though the past thirty years of aimless debauchery—swapping bodies at will—have been more than a little enjoyable, he feels compelled toward a change of pace. He wants a warm place to call home for a time, and a woman to settle down with.
Returning to Maryland, the place of his "birth", Frederick has no trouble finding what he seeks, but fate appears disinclined to pardon a lifetime of wickedness. Though our antihero finds love, he's also confronted by an adversary who appears to know more about Frederick than he knows himself.
BOOK 2 – SAMUEL (The Many Lives of Samuel Beauchamp), 18+ Adult Content:
Samuel Beauchamp has been dead for twenty-seven years, but that hasn't stopped him from living…
"A fascinating, at times moving story of a demon looking for normalcy."
Kirkus Reviews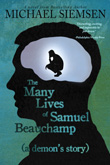 For reasons unknown to him, Samuel's essence remained after his body was killed, and he discovers that the living emit an irresistible force, drawing him inside where he has the power to take over.
After surviving the great depression in the body of a young hobo, Samuel spends years studying the history of his condition, moving from body to body when necessary, and finally settling in New York City in the late 1950's. Following a few years of relative serenity, his beautiful and brash girlfriend disappears, and his search for her uncovers answers to questions he never asked.
Read an EXCERPT from A Demon's Story Omnibus by Michael Siemsen
"The Many Lives of Samuel Beauchamp is a richly written and dramatic narrative that weaves an interesting world in which its characters may thrive and destroy."
Red City Review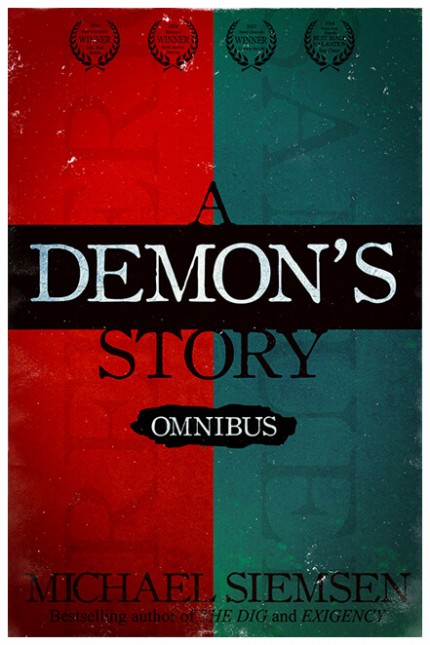 Released: Apr 7, 2015 (eBook Edition)
Edited by: Marcy Dermansky & Kristina Circelli
Genre: Paranormal Suspense
Published by: Fantome Publishing
Pre-order links to external sites:
Pre-order for Kindle Pre-order for Nook Pre-order for iBooks Pre-order for Kobo Pre-order from Smashwords