Exigency
19 years to get there. 8 years in orbit. "Three minutes to evacuate."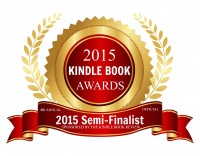 Exigency, the latest novel from Michael Siemsen, is an exquisite new demonstration of the author's unique approach to crafting dynamic, richly-drawn characters and worlds you never wish to leave.
"
A highly recommended, character-driven sci-fi novel in the tradition of Robert A. Heinlein.
"
Kirkus Reviews
Nine brilliant scientists travel light years on a one-way trip to an Earth-like planet. Their mission is to study from orbit the two species of intelligent lifeforms on the surface. The first: an isolated people embarking on civilization and building their world's first city. The second: a brutal race of massive predators, spread thick and still growing across the dominant landmass – destined to breed and eat their way to extinction within a few centuries.
After eight years of observation, disaster strikes the orbiting station and only two crewmembers eject successfully. Drifting down through a dark alien sky, the pair realizes their escape pod launched not toward the safety of the city, but to the other side of the planet, touching down deep within a land no human could possibly survive.
Exigency's audio book edition, performed by Julia Whelan, Audible's 2014 Narrator of the Year, is now live on Audible.com and iTunes.
"I couldn't put the damn thing down."
Author M.L. Doyle
Exigency Kindle Preview:
(click or tap cover to read)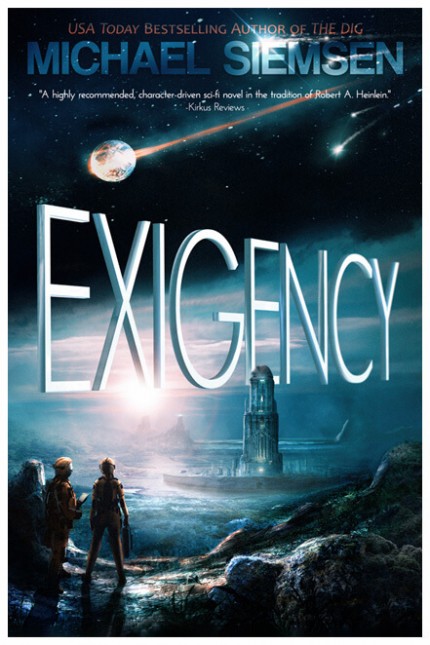 Released: Feb 16, 2015 (2nd Edition)
Edited by: Kristina Circelli
Genre: Science Fiction
Published by: Fantome Publishing
Links to external sites:
Buy for KindleBuy for NookBuy for iBooksBuy for KoboBuy e-book from SmashwordsBuy Hardcover (Amazon)Buy Paperback (Amazon)Buy Hardcover (B&N)Buy Paperback (B&N)Buy Audiobook (Audible)Buy Audiobook (iTunes)